Grady Harp of Amazon.com gives 5 stars to: Otherworld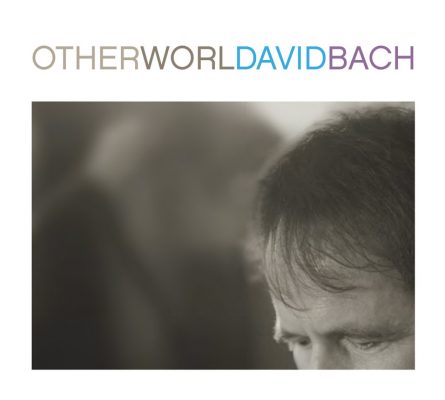 Amazon.com
Grady Harp reviewed:
Otherworld David Bach | Format: MP3 Music
The ever popular David Bach returns, October 26, 2013
This review is from: Otherworld (MP3 Music)
Nothing demanding here, just fine music that will raise as much nostalgia for the days when melodies were important. Not that there is anything unoriginal about the music of David Bach – he does have his own sound. "My parents never had to ask me to practice," says David Bach of his formative encounters with the piano. "I just sat there and learned the stuff, and people started responding to what was happening. That was all the inspiration I needed to keep going." And keep going he certainly has. The versatile keyboardist and composer is a musician of many stripes. As an Air Force brat, Bach's childhood was a chain of stopovers, during which time he was lucky enough to study under a host of rigorous teachers. Once he came of age, Bach found himself getting into progressive rock, which strengthened his resolve to compose. Having lived for a time in Europe when the genre was at its popular peak, his return to the States brought about a eureka moment: "Europe was a great experience, because most of the bands you heard live were doing original music and now I was really hearing jazz for the first time."
Otherworld is exactly that: a place of escape, of spirit, and of joy. The ensemble is varyingly comprised of David Bach, all keys, including synthesizers, Steinway Grand, Rhodes Piano and Hammond Organ, Bobby Read soprano and tenor sax, horns and flutes and horn arrangement, David Marq Wells, soprano and tenor sax, Lorenzo Sands, bass, Jimmy Charlsen, bass guitar, harmonics, Mark Prince, drums, John Thomakos, drums, Leonard Stevens, guitar, acoustic guitar, nylon guitar, ebow, Jeff Reed, upright bass, Andy Shriver, guitar, Al Williams, flute, Karla Chisholm, voice, Ekendra Das, percussion, congos, tablas, Edgar Montalvo, percussion, Katie Chambers, cello.
The tracks are as follows:
City
There and
Sweet
All In
Sapphire
Layer of my Heart
Invention
With or Without You
Rite or Wrong
Night of Day
On this recording there is something for everyone's taste in contemporary jazz or popular music. It is a gift to the soul and the spirit – for old times sake. Grady Harp, October 13
http://www.amazon.com/review/R34JT6A54VVCVA